ABOUT
Pogo Photo, owned and operated by Emily Pogozelski (she/her/hers), is located in Vermont. She specializes in documentary wedding photography with a distinct focus on the genuine joy found at each celebration. Portrait, commercial, and editorial bookings are available around the globe.
MEET EM POGO
I spend my days laughing with my friends and family, and cuddling my cranky cat, Dímma (heir to the original cranky cat, Stannis). I love pizza, trivia, bourbon, Netflix and traveling. I recently added two new loves to my life: downhill skiing and mountain biking. I'm an avid reader, I've visited 49 states, I geek out about technology, I'm fluent in sarcasm, and I have never run out of things to be curious about in this world. Sometimes this curiosity means learning about a new photographic technique; sometimes I fall into an internet hole about a topic far outside the scope of my field. The best thing about curiosity: I am never bored.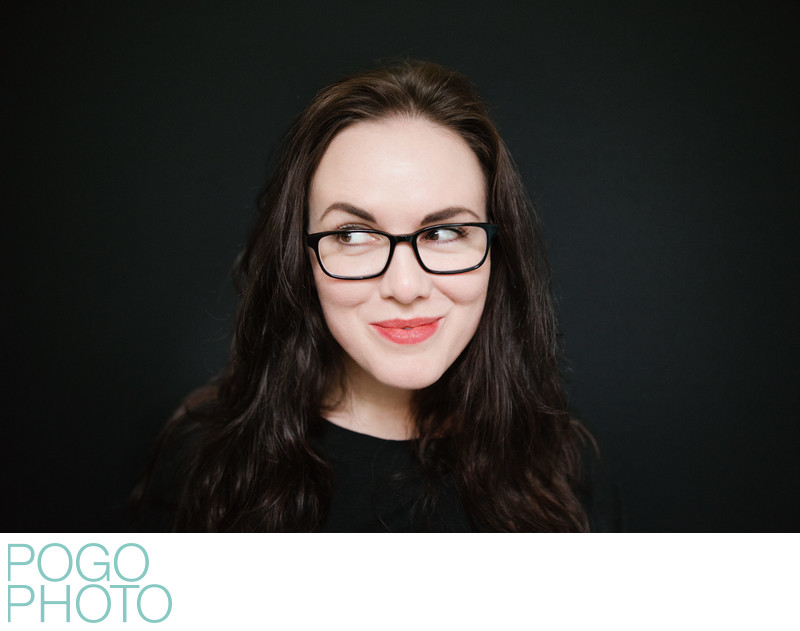 MY BACKGROUND
I discovered traditional film photography as a teenager in Vermont, happily spending hours in my high school darkroom developing film and prints the old fashioned way. I knew from the first time I photographed my sister that I preferred people as my subjects, and I decided to go to art school to learn more. I photographed friends and classmates while I worked in photo labs and portrait studios, expanding my education and falling more in love with photographing people.
One of my professors said, "Create the images that make your heart pound", and I began to think about what made me feel that way. I preferred documenting the world around me rather than crafting elaborate sets. I loved seeing people laugh and avidly studied the ways humans interact with each other. I didn't want to be a newspaper photojournalist, but wasn't sure how else to document people. I kept learning and kept wondering how to pursue my love for unscripted moments.
After graduating with a BFA in Photography from the Savannah College of Art & Design, a new friend asked me to photograph her upcoming wedding, and I agreed. I wish I could say that I created a perfect collection of timeless documentary images! I have to admit that there are some truly cringeworthy shots in that gallery, complete with dated spot-colored editing and sepia toned portraits. However. There are also images of joy and laughter. Traditions, celebrations, and family. Tears brimming in the bride's eyes and that squished-chin-frown that comes from trying not to sob. The story of their day set down in pixels; maybe not hanging in a museum, but priceless to the client, and priceless to me. Images that made my heart pound.
Fifteen years later and my heart still pounds when I think of that wedding. That experience taught me that wedding photography is staggeringly important. Preserving moments and recording emotions for families is fine art when done well. I no longer wonder what to do with my degree; now I thrive on capturing moments for my clients. I live and breathe their days with them; we laugh, cry, and dance together.
I'm not a fly on the wall. This isn't photojournalism in the sense that I can't be involved with the subjects. On the contrary, I love getting to know the people I'm documenting and getting to know their families and loved ones. I can tell a love story while being objective, but I don't want to. I want to feel it. I ride the emotional highs and lows of each wedding. I laugh when a flower girl doesn't want to put her shoes on. I cheer when the couple kisses at the ceremony. I shout the words to every dance song and get in there with the people on the dance floor. And yes, I make that squished-chin-frown when I try not to sob during heartfelt speeches. Receiving sweaty hugs at the end of the night and my clients' enthusiastic declarations of love for the images I create are the ways I measure my success as an artist. This thing I do—this business I've made—it's more than a job. I've found my calling. I've found what makes my heart pound: telling stories by capturing real life.
XOXO— Em
Want to know even more about Pogo Photo? Get in touch. I love meeting new people and learning their stories. :-)
I believe that all love is beautiful and I am delighted to work with couples of all races, genders, and sexual orientations. #loveislove
All content ©2023 Pogo Photo (Emily Pogozelski). Contact us via email by clicking here.