STUDIO POLICIES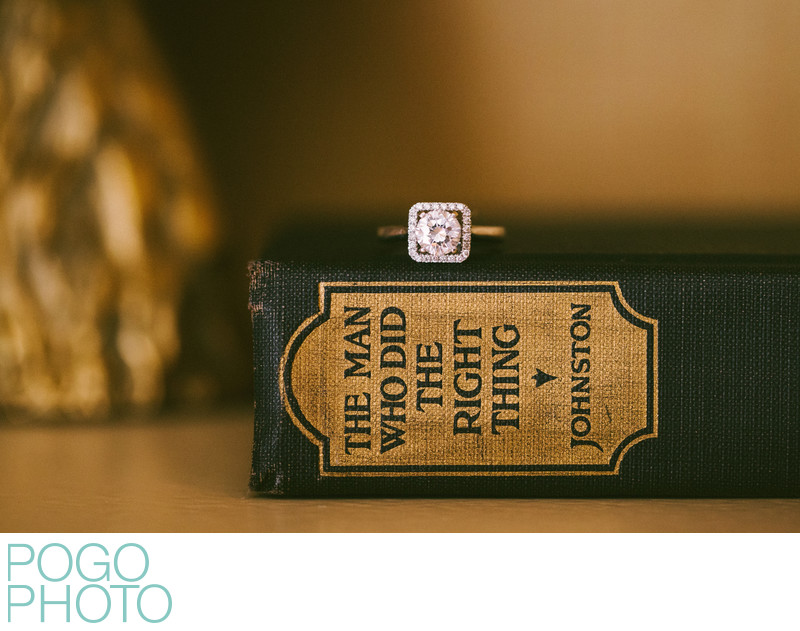 contract + retainer
We are so excited to work with you! To be fair to all of our potential clients we can't "pencil in" a wedding date without a signed contract and retainer. We recommend booking all of your vendors as soon as you've made a decision in order to secure your favorites for your date.
questionnaires

Before the wedding day we'll send you online questionnaires to keep track of the important details, including your family formals. To ensure a smooth and easy wedding day, we require a timely response. If you'd rather chat on the phone about your details, please feel free to give us a call!
wedding timelines
It's essential that we see your wedding day timeline prior to the actual day. We've worked with a huge variety of timelines and may be able to help identify potential roadblocks, so definitely send it along as soon as you have a draft so we can take a look. We consider this part of the planning process as professionals and it will impede on our abilities as documentary artists if we aren't given the opportunity to prepare for the day.
legalities + locations
Getting married outside of the United States? We'd love to work with you! We do require that we follow all local laws to the letter, which means some countries will be very welcoming, some countries will require a work visa, and some countries will refuse to issue a visa to us. Please let us know what you're thinking and we'll see what we can do! (All fees associated with shooting in another country will be added to our travel fees.)
pricelist guarantee + refund policy
The pricelist you receive when you book your wedding is the pricelist we will use following your wedding, and this is valid for 6 months following online delivery of your images. After that point, our then-current pricing will apply to future orders of prints, albums, wall art, etc. (The pricelist of your initial inquiry is not necessarily the same as the pricelist when you book; if you wait eight months to book we may have moved on to the current year's pricing. Please check if you have any questions.)
Due to the custom nature of our photographic products, we do not issue refunds once orders have been received. We do stand by the craftsmanship of our suppliers, so please let us know if you have a question or comment on the quality of your product. We're happy to take a look.
album design policies
Designing albums can be a time consuming process if not outlined carefully to make sure we're all on the same page. We include two full rounds of revisions; this means that you will receive your first draft, have an opportunity to make a full round of revisions, submit your revisions to us, receive your second draft, make a second full round of revisions if necessary, and receive your third draft. Additional revision rounds beyond this will be invoiced at $100 per round. (We have very rarely had clients make a third round of revisions; the first two are generally plenty, with many clients approving their design after the first round.)
Album upgrades are due when you request them; we will invoice you appropriately. Further work on the album will not be completed until the upgrade invoice is paid in full. (Upgrades include: size upgrades, cover upgrades, and additional images.) All album payments must be paid by design completion to ensure timely delivery of your album.

We require your assistance with the album design and therefore have timeframes in place within your contract. If the necessary approvals are not made within 6 months after the initial draft has been delivered you will be issued a studio credit for the amount you've already paid and given the option to purchase your album at current pricing. At 12 months we issue an archive fee of $250 to maintain storage of your digital files. At 18 months we terminate the agreement, which means that you will forfeit all payments already made and we will purge our system of your images. (We have yet to get to that point with any of our clients, and we hope we never do.)

Album delivery: our albums are hand made with care, and take time to craft carefully. We will keep you updated in regards to your album delivery window, but typically we estimate 8-12 weeks from when you finalized your order and paid your final invoice for Signature Albums, and 12-16 weeks for Coffee Table Art Books. Depending on the time of year that your order is placed, this may be much faster. We never guarantee Christmas delivery, though if your album is finalized and fully paid for by November 1st we do estimate that it is likely to arrive in time.
specific images
We work in a documentary style, creating images that tell the story of your day with an artistic eye. While we are always open to seeing a specific style of image that you love, we do not guarantee any specific image throughout the course of the wedding day. We work very hard to create a complete family formals list with you that will fit reasonably into the set aside time for formals, and do our very best to deliver every image on that list. Beyond the formals, we can not promise a specific image of any specific part of the day. We have a firm rule against working from a "shot list," which is something many wedding magazines and websites insist is necessary; it may be useful for someone who has never photographed a wedding before, but we're confident in our abilities and find shot lists unnecessary and distracting.
guests as photographers
Shutterbugs are people we can relate to; every wedding has an Uncle Bob or Aunt Sue who loves photography and is eager to take as many photos as possible. As long as they don't interfere with our ability to do our job they won't cause any problems. We have very rarely encountered issues such as an overzealous amateur photographer who disrupts the ceremony by climbing up on the altar to get the perfect shot; worst case scenario is that the officiant will assume your guest is part of our team and bans us from working there in the future. Best case scenario is that your guest and their camera will "photo bomb" nearly all of our images while they're up there.
Even if you aren't getting married in a church this can pose an issue during many parts of the day, from getting ready to the reception send off. In practice we've found the best way to avoid this issue is for you to talk to your snap-happy guest prior to the wedding day and let them know that you'd prefer they sit back and enjoy the day as your guest, and that you've hired professionals who will take care of the rest. Many photo enthusiasts will assume that you expect them to document your day (as they document everything else in their lives), and may actually be relieved that they can sit back and enjoy the party. Another option is to look into having an "unplugged" wedding, where you request that all of your guests refrain from using devices throughout the day.

We do not allow guests with cameras to copy the images we set up, whether it's detail photographs of rings or the private portrait time of the two of you. If this is found to be an issue, we will politely ask the guest to stop; if the action doesn't stop we will ask someone in your wedding party to act on your behalf before disturbing you directly. While we appreciate that hobbyist photographers looking to transition into professional work need to build up their portfolio, we do not allow any images taken at a wedding for which we are contracted to be used as professional images on another photographer's website or social media. This is misleading to their potential clients (as you did not actually hire them as your photographer) and can potentially create issues for us down the road. If your guest is looking to assist on a different wedding day, you're more than welcome to have them contact us directly and we'll see if we can help.

videography and sole photographer
In order to preserve the documentary style of our photography and our ability to deliver images of the kind you expect, we require that you notify us in advance if you are planning on hiring a videographer for your wedding day. We have worked with a wide variety of videographers in the past and have found that the majority of them do not work in a documentary style and tend to disturb the day with reenactments of actual events. If you plan on hiring a videographer who works in a style that is in opposition to ours we will require you to sign a waiver acknowledging that our ability to do our job in the style you are expecting has been compromised. (Please note that we work very well with videographers who also work in a documentary style; please let us know if you would like a suggestion, we are happy to help.)
We require that we are the sole hired photography studio working your event; any additional professional photographer at your wedding, whether hired by you, a third party, or one of your other vendors, will compromise our ability to do our jobs properly and will invalidate our photography agreement with you. It is your responsibility to ensure that your other vendors (or other third party, such as well-meaning relatives) do not hire an additional photographer for the event, regardless of the intent.
privacy policy
We have the utmost respect for our clients' privacy. In no way will we violate this philosophy, and we will not release any private information gathered about you. We tell wedding and portrait stories on our blog; our ability to market our work depends on this, but we are happy to leave out your personal information if you would prefer (including names, your home town, etc.). We also have an option to purchase an NDA (non-disclosure agreement) that prevents us from ever sharing your images with anyone, though this is very rarely a concern for the majority of our clients.
Any privacy concerns should be directed to
info@pogophoto.com
; we take all privacy concerns very seriously and will respond appropriately and quickly.
But don't worry! we're still fun to work with.
We know, the last paragraphs of legalese have made us sound like we're completely paranoid! Generally we have very few issues with any of our policies; years of experience tells us that once in a while there may be a miscommunication with a client, or even rarer, someone tries to circumvent our casual chats and do something in direct opposition to how we work. Our wonderful lawyer suggested we put everything on paper so that our clients know exactly what's okay and what's not; this has worked really well in keeping everyone on the same page, so we discuss all the worst-case scenarios. Usually it goes more like this: you email us, we write back, we meet, you book, and we're all excited! And so on.
Please do
get in touch
if you'd like any clarification about the above (or anything else); we're always happy to chat.
xoxo
Em + Steve
All content ©2023 Pogo Photo (Emily Pogozelski). Contact us via email by clicking here.